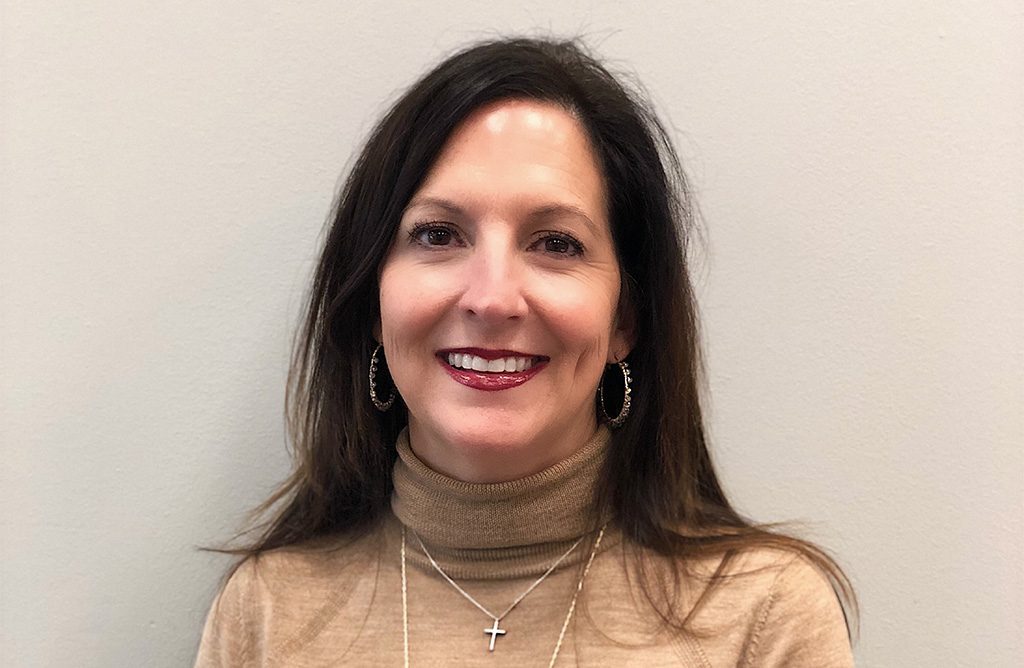 MARIA GUTHRIE
Maria Guthrie
Maria has been involved with children and education for over 20 years. She grew up in Orlando and earned her Bachelor's degree from the University of Florida in 1991. She worked for The University of Florida in Alumni Relations and for Junior Achievement of Central Florida before starting her family. While being a stay-at-home mom for 16 years, she ran parent committees and volunteered at her children's schools. For 13 years, she volunteered on many committees at Blankner School, including 7 years as the volunteer ADDitions Coordinator.
In 2014, Maria went back to school and earned a specialized certificate in College Counseling from the University of California, San Diego. She has also been certified in the Track It! college planning curriculum.
Maria has been married since 1991 and has three children. Her husband, Bill, is a partner with Foley and Lardner. They met at the University of Florida where he earned his Bachelor of Science in Finance as well as his Juris Doctor Degree and Masters of Business Administration. Maria's on-the-job training as a parent of three teenagers is where, prior to opening The College Map, she initially earned first-hand experience of the college planning process. All three of her children have benefitted from working one-on-one with a college planner and her youngest is a senior currently completing the process. Her oldest was a 2015 high school graduate and is currently completing a bachelors degree at the University of Florida. Her middle child is a 2017 high school graduate and is attending Northeastern University. Her youngest, a student in the class of 2019, is still discovering what her future holds. Maria's unique experience in having her children in the program, who work with planners other than herself, allows her to see the benefits of our comprehensive program as a professional and a parent. She has insight as a parent and mother that allows her to listen to her students and build a relationship with them that enables her to successfully complete her students' college search and application processes.
Success to Maria is when a student returns from his/her first semester of college and says, "Mrs. Guthrie, thank you! I am certain I am at the right school for me to continue my education and have found a home away from home with wonderful friends and mentors." We must remember the right fit isn't always the same for friends, siblings, or family members. This is the student's journey and she is honored to be a part of it! You can reach Maria at The College Map at 407-757-0702 or via email.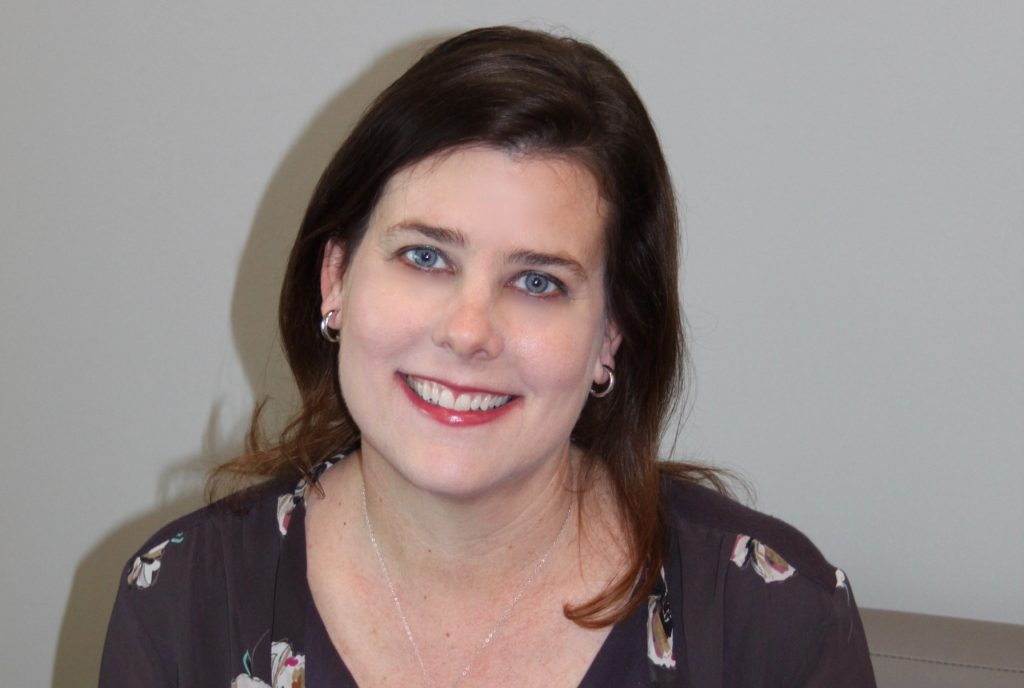 JULIE MITCHELL
Julie Mitchell
Julie is an educational consultant and a 25-year veteran school counselor, English teacher (middle and high school levels), and SAT/ACT instructor with demonstrated ability to guide her students through every facet of college planning from self-assessment to college acceptance. She holds a Bachelor of Arts in English Language and Literature and a Master's in College Student Counseling and Personnel Services from the University of Florida.  She completed post-Master's work in School Counseling and Guidance and executive leadership training (Accendo LEAD Forward Roundtables) from Rollins College. Additionally, she holds a gifted education endorsement certification from the State of Florida Department of Education.
Julie brings experience, levity, and transparency to her relationships with students and their families; she works to diffuse emotions that surround an often unfamiliar, competitive, and seemingly impersonal college admission process.  She offers her students advanced, expert college guidance within a framework of a comprehensive curriculum delivery model. She approaches the college planning process with the whole "child" in mind: an academic, social, emotional, and spiritual college fit where her students will not only succeed, but thrive.
The "college search" is paramount in the process. She addresses students' "key college criteria" as she educates students on the "art of college visits" (pre, during, and post visit). She opens students' eyes to additional college choices as she works with students to create a balanced college list in terms of both admission probability and financial feasibility (i.e., the ROI).  She strives to help her students cultivate their passions for service in order to bring these passions to their college campuses and, ultimately, into the world to make a difference.
The College Map is a professional member of NACAC (the National Association of College Admission Counselors) and subscribes to the Principles of Good Practice.  Julie consults regularly with college admission counselors, attends national conferences, and visits college campuses throughout the year in order to disseminate the latest information pertinent to a current admission cycle.  
Julie is married to Mark who holds a mechanical engineering degree from the University of Florida and an MBA from Rollins College.  He is a business consultant who works on both the technical and functional sides of software systems implementations. They have two children: a daughter who is a senior at Florida State University majoring in Nursing, and a high school aged son. When she is not at The College Map, she enjoys boating, ballroom dancing, traveling (college visits!), lay leadership and fellowship at First United Methodist Church Orlando, and snow skiing.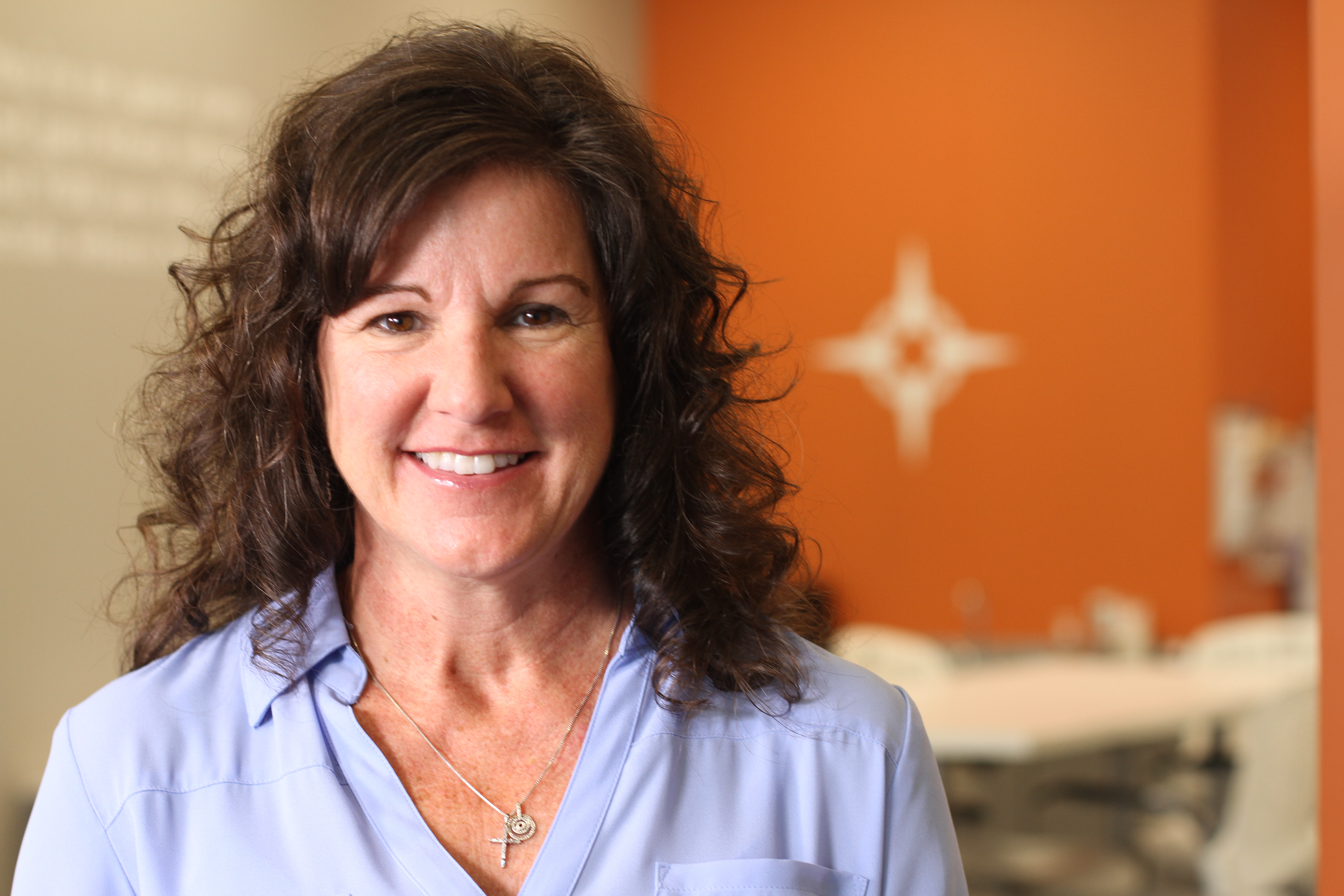 BARBARA ESPERANZA
Barbara Esperanza
Barbara joined The College Map in January 2016 as a College Planning Consultant. She earned Bachelor's degrees in Marketing and German from Stetson University in 1991 and a Master's degree in International Business from the University of South Carolina in 1994. After leaving the business world to start her family, she began volunteering and working in the school system. Barbara was a substitute teacher at Thornebrooke Elementary from 2005 to 2015, in addition to teaching religious education classes at her church and tutoring elementary school students. She has also served as a school and classroom volunteer and worked on committees for the PTA organizations at Thornebrooke Elementary School, Gotha Middle School, and Olympia High School.
She is currently enrolled in the College Counseling Program at the University of California, San Diego, and is in progress in her training in the Track It! college planning curriculum.
Barbara and her husband, Caesar, have lived in Central Florida for over twenty years. Caesar is a Director of Portfolio Management in the Parks Technology Division (IT) at Universal Studios and holds a Bachelor's degree in Industrial Engineering from the University of South Florida and a Master's degree in Technology Management from the University of Miami. Caesar and Barbara have two children: a senior at Olympia High School who is actively engaged in the college planning process, and a sophomore at the University of Florida. Going through the college selection and application process with her own children has given Barbara a thorough appreciation and understanding of the journey and she enjoys helping students at The College Map find their unique college fit.
You can reach her at The College Map at (407) 757-0702 or via email at barbesperanza@thecollegemap.com.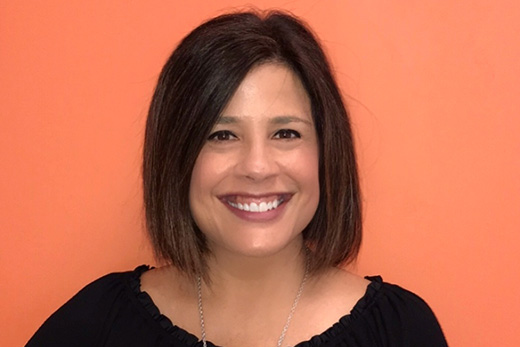 JACQUELINE MADDRON
Jacqueline Maddron
Jacqueline Maddron has been with the College Map since March 2017 as a College Planner. She served in the Orange County Public Schools for over 14 years and most recently as a College and Career Specialist at the high school level with Orange County Public Schools, where she facilitated the college transition process for upcoming juniors and graduating seniors. She knows first-hand the importance of thoughtful college planning and the difference it can make in a student's future. Her passion is working with high school students so they know the best course loads to take, the importance of test preparation and test taking, the financial aid and scholarship opportunities available to them, and the characteristics colleges and universities are looking for in student applications and interviews. Preparing to enter college is a stressful time for students – and parents! two college students, she understands the real day to day pressures high school students face to get accepted into their school of choice.
Her ongoing experience with public high schools brings a unique perspective to our team. Jacqueline has gone through the process at The College Map herself and combined with her intricate knowledge of how public-school systems interface with college admissions offices, she is well versed in academic planning and how The College Map compliments the public-school resources available to students. Jaqueline and Kevin have two children – Nicholas and Grace, both at The University of Florida. She received her Bachelor of Science in Political Science from the University of Central Florida in 1993. She enjoys spending time with her family, traveling and going to the beach! Jacqueline decided to join The College Map team because she truly believes every student needs an advocate – whether it be in their academic and career goals, financial situation, or just an ear to listen.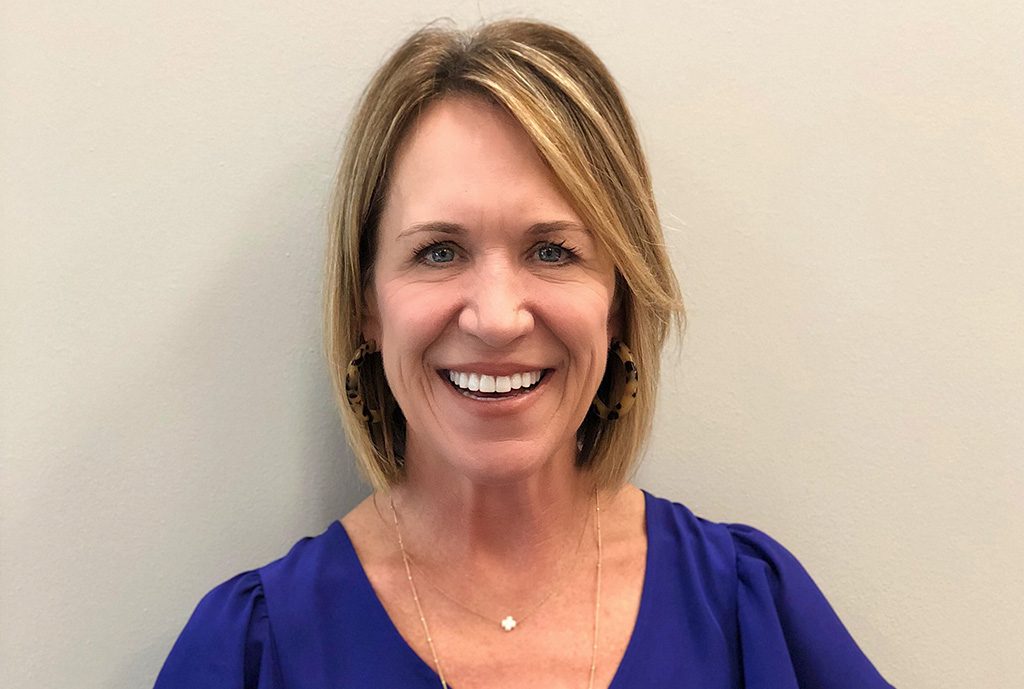 JENNIFER ETSCORN
Jennifer Etscorn
Jennifer brings her unique perspective of the college application process to The College Map. A 1990 graduate from The University of the South with a Bachelor's degree in English, she began her professional career in Healthcare Management with Orlando Health, where she remained for almost ten years.
Subsequently, as a stay at home mom, she logged countless volunteer hours at St. Margaret Mary Catholic School and Bishop Moore Catholic High School. She served as the St. Margaret Mary School Board President and has Co-Chaired the Bishop Moore Catholic Legacy Gala twice.
More recently, Jennifer has gained respect for her experience in editing college essays. For the past five years, she has served as an independent College Essay Consultant to students at various schools in the Orlando area. Jennifer prides herself on helping her students create a well-crafted story that is both memorable and authentic. She is certified in the Track It! college planning curriculum and recently went back to school to earn a specialized certification in College Counseling at the University of California, San Diego.
Jennifer is married to Jim, the managing partner of Baker Hostetler's Orlando office and they have three children. Their oldest daughter is a junior at St. Mary's College in Notre Dame, Indiana and their middle daughter is a sophomore at Georgetown University in Washington, DC. Their son is currently a junior at Bishop Moore Catholic High School and in the midst of his own preparation for college. Jennifer credits her three children with being her initial instructors in course planning, college essays and the application process overall! Her first hand knowledge, coupled with her ability to relate to her students and offer sound advice, allows her to effectively guide them as they navigate their college searches and the application process. Jennifer's passion is helping her students uncover that special school where they can flourish and realize their full potential.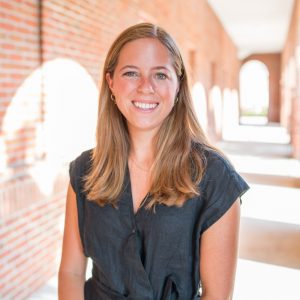 CATHERINE PAYNE
Catherine Payne
Catherine Payne works for The Geneva School and is pursuing a Masters in School Counseling at Palm Beach Atlantic University's Orlando campus. Originally from Austin, Texas, Catherine graduated from Samford University in Birmingham with a degree in Journalism and Mass Communication. She then moved to Orlando in the fall of 2019.

After coming to Orlando, Catherine interned as a tutor and mentor for Crosstown Ministries, an after-school discipleship program in the Parramore neighborhood. Catherine found herself drawn towards working in education and forming personal relationships with students. She joined Geneva's staff as a receptionist and substitute teacher in the fall of 2020 and has taken on a number of other roles including substitute teacher, tutor, art teacher, and teacher's aide. She loves being involved with the Geneva community and feels lucky to know so many families and students from her various roles there.

While Catherine assumed that working at Geneva would lead her to becoming a teacher, she was continually drawn towards working one-on-one with students and found her conversations with both the college and school counselor at Geneva interesting and inspiring. She loves how school
counseling integrates relationships and strategy~ helping students both discover and pursue their gifts and passions as they think about post-high school. Catherine is excited to begin her career in school counseling through earning her Master's and working at The College Map and The Geneva School. You can probably find Catherine walking or running the streets of College Park, painting, and looking for a Texas-worthy taco. She is excited and honored to be part of The College Map staff!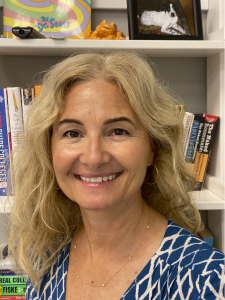 GINA DIPAOLO
Gina DiPaolo
Gina has recently joined The College Map as a College Planning Consultant.  After earning a Bachelor's Degree in Business Administration with a specialization in Finance from the University of Florida, she spent 10 years working as a financial and marketing analyst in NYC, Miami and Southern California.
Gina has been volunteering in her school community for over 15 years, the latest with the College and Career Center at Winter Park High School where she continues to volunteer.  It is here that she found her passion for working with the college bound student.  One of the best aspects of working in the Center is the ever changing environment.  Whether reading an essay, helping with an FAFSA application, hosting a college visit, or assisting with the Common App or scholarships, she meets the student where they are and walks beside them as they work toward their goals.  A desire to be a "student of colleges" has led her to seek professional accreditation through the graduate certificate program in college counseling at UCLA Extension.
With a firm belief in the power of education and that each student has a unique college fit, Gina strives to build a strong relationship with her students and encourages them to take responsibility for their future.  It is an honor to witness the growth of an individual and to watch them gain valuable life long skills through the college application process.
Gina and her husband, Dean, who is the CFO for Strada Electric, have lived in the Maitland/Winter Park community for over 20 years.  They have three children who have kept them busy over the years with lacrosse, volleyball, soccer and various music endeavors.  Their son is graduating from FSU in Spring 2021 with a degree in Biology, their oldest daughter is a freshman at UF and their younger daughter is a 9th grader at Winter Park High School. Going through the college application process with her two older children has given Gina an appreciation for how important it is to listen to what the student is looking for in their college experience and where they are growth and maturity wise.  When not busy helping a student find their "right fit" college, Gina likes to go to the beach, read, eat her husband's homemade pasta and type letters on her vintage typewriter.
You can reach Gina at The College Map at (407) 757-0702 or via email at ginadipaolo@thecollegemap.com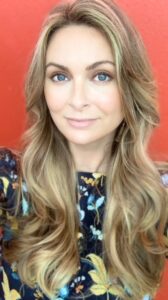 JESSICA RICHARDSON
Jessica Richardson
Jessica brings her passion for student success and over ten years' experience working in education to The College Map. She earned a Bachelor's degree in English from Jacksonville University in 2009 and began working as a 4th grade writing teacher at Berkley Charter School in Auburndale, Florida. During her five years teaching Jessica became very aware of the extraneous issues affecting her students' mental health and well-being and desired to be in a better position to help.
In 2014, Jessica graduated from Stetson University's CACREP-accredited counseling program with a Master's degree in School Counseling. During her time at Stetson, Jessica served as the vice president of Chi Sigma Iota, the professional counseling honor society. She also worked alongside her advising professor to conduct research for her capstone project on Parent Coaching which they later presented on at the 2014 American Counseling Association's conference in Honolulu, HI.
After completing her Master's, Jessica decided it was time for an adventure in school counseling and secured a position as an itinerant school counselor in Bush Alaska in 2015. Jessica served three native schools along the Huslia River in Alaska working with students Pre-K through 12th grade. All travel was by bush plane or snowmobile. Jessica loved immersing herself in the Athabascan culture and using those experiences to help guide her students through the college planning process.
Jessica has since returned to Central Florida to be closer to her family. She spent three years as an 8th grade school counselor before coming to work at Edgewater High School in 2019. Jessica enjoys assisting her students with academic planning and college and career readiness. She also serves as Edgewater's assistant cross country coach.
One of Jessica's favorite parts about working with students is helping them realize their potential and passions. She believes the one-on-one relationships she builds with each of her students is the key to helping them plan their futures.
MEET YOUR TEST PREP INSTRUCTORS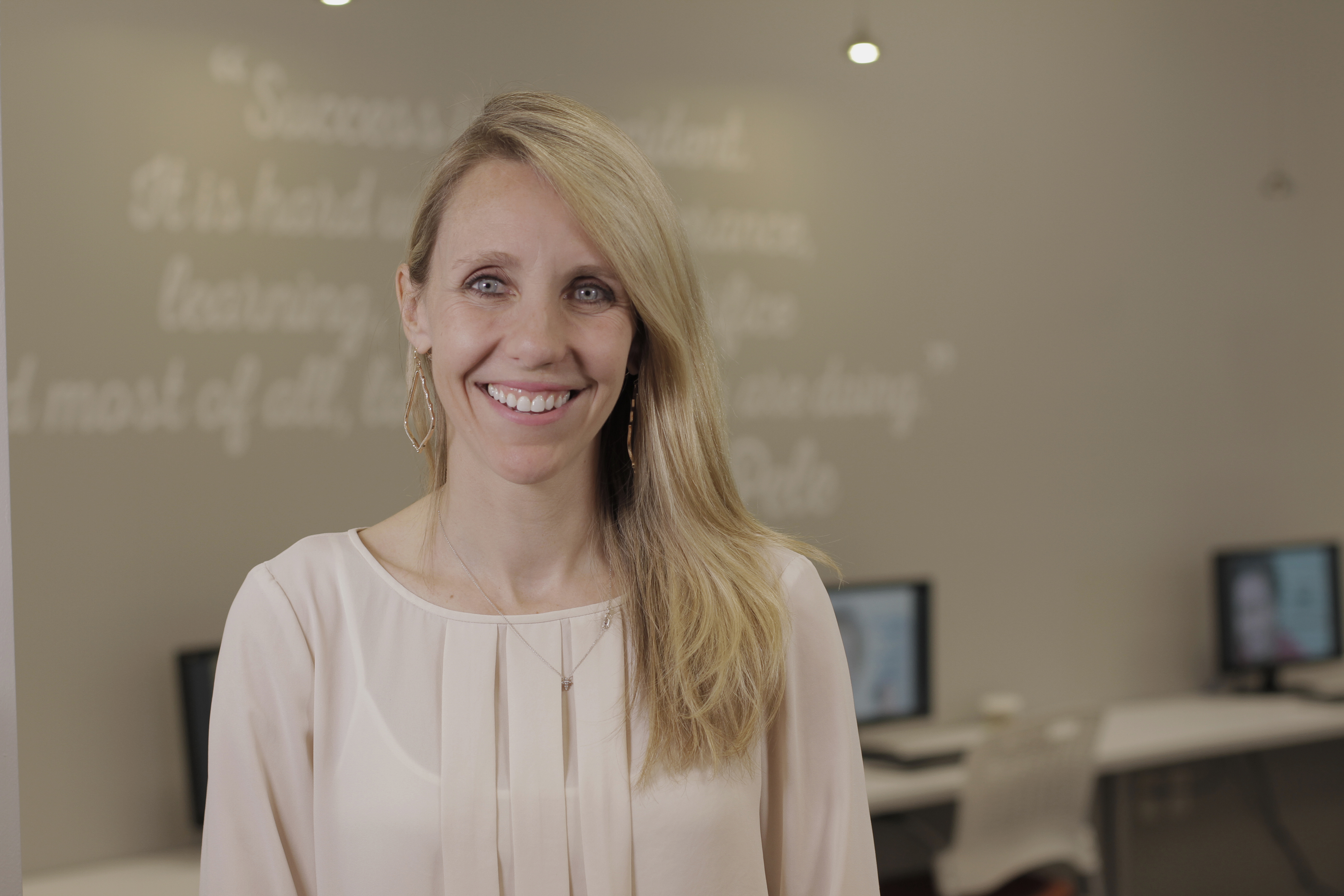 GRACE BROWN
Grace Brown
Grace is a high school English teacher from Atlanta, Georgia who moved to Orlando in June of 2015. She served as the English Department Chair at her previous school in Atlanta and was a two-time finalist for Teacher of the Year. She is certified in the Middle Years Programme, as well as Advanced Placement for Literature. She is passionate about student success in both the reading and writing processes. Grace graduated from University of Georgia and went on to pursue a Master's of Teaching at Georgia State University.
Grace has been away from the classroom since moving to Orlando in order to be at home with her two daughters, 6 and 4 and her son, 2. She is excited about the opportunity to interact with students as they prepare for the SAT and ACT, as well as their collegiate future. Grace is married to Jeff, a University of Texas graduate in engineering. Grace loves to give motivational speeches about the importance of focused reading and would love to challenge any of her students to a grammar-off. You can reach Grace at The College Map at 407-757-0702 or via email at gracebrown@thecollegemap.com.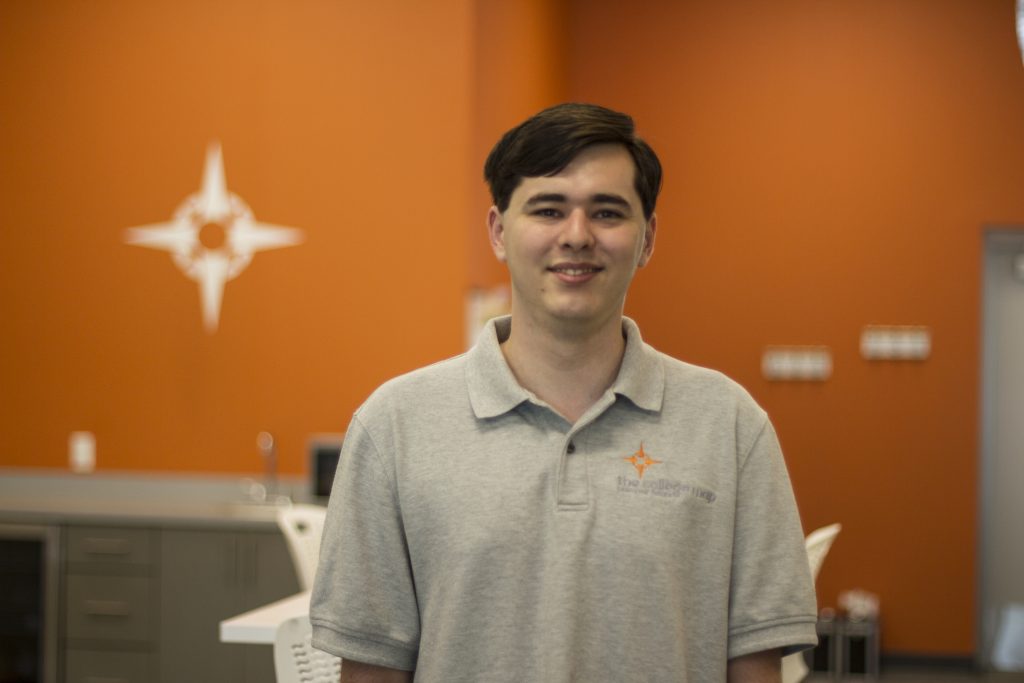 KAI SUGANUMA
Kai Suganuma
Kai has been gaining experience as a math tutor and instructor ever since he began volunteering at Boone High School's Math Center about a decade ago. Since then, he has also completed numerous tutoring assignments in widely-ranging topics including everything from US History and Biology, to Chemistry and Pre-Calculus.
In addition, he has worked as a substitute teacher for the past three years earning special recognition from Kelly Services as an excellent sub. Moreover, it is from this background that he gained a very favorable reputation in the Boone community as the "go-to" sub that can fill in for the teachers and successfully teach the material. When a teacher is out for an extended period of time, Kai is the guest instructor you are most likely to find regardless of the subject matter, and he is regularly seen on the Boone Campus being greeted by numerous students he has taught in the past. It is estimated that he has tutored or taught close to 1000 students.
Kai is a proud graduate of Boone High School and the University of Florida where he received a degree in Anthropology. Kai excelled in school earning multiple Student of the Year awards, honor societies memberships, and valedictorian status. He has also completed the requisites for becoming a Certified 6-12 Mathematics Teacher in Florida. In conjunction with tutoring advanced math courses up to calculus, he has also helped elementary students learn the very fundamentals of mathematics. With this wide range of perspectives, he strives to provide a novel, holistic, and straightforward approach to arithmetic that will help your student succeed. You can reach Kai at The College Map at 407-757-0702 or via email.
The Higher Education Consultants Association is the premiere professional organization for consultants who focus exclusively on helping high school students realize their full potential.  We adhere to the highest professional ethical standards of conduct and promoting equity and access to higher education for all students.
Certified in the Track It! College Planning Curriculum Delivery Model
The Track It! curriculum is designed to take a student from the very beginning of the college planning process, all the way through applications.  The process includes timelines, a glossary of key terms, and an online reference workbook.
The National Association for College Admission Counseling is dedicated to serving students as they make choices about pursuing postsecondary education.  As a professional NACAC member, The College Map adheres to the NACAC Statement of Principles and Good Practice.
LET'S PLAN YOUR FUTURE TOGETHER
Fill in the information below to get started.