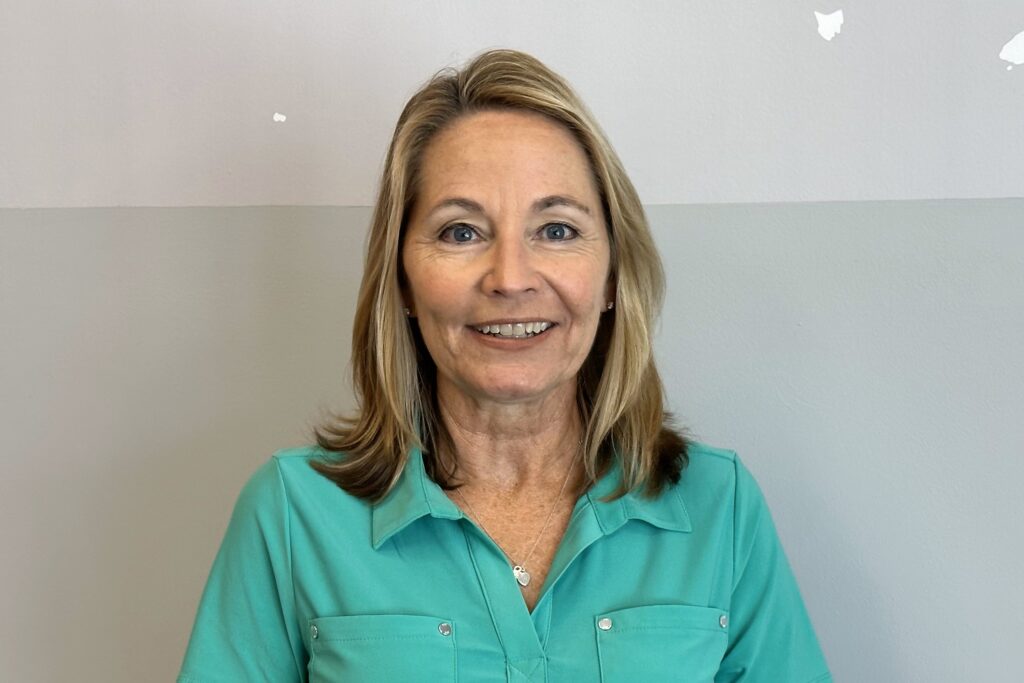 LISA BELL
Lisa Bell
Lisa brings a passion for helping kids achieve their dream of attending college to The College Map. She volunteered in the Boone High School College and Career Center for four years counseling students in every aspect of the college enrollment process. She enjoys talking with the students about their career goals, helping them realize their potential and articulating their motivations in their college application. She also interacted with college and university representatives who visited Boone High School gaining knowledge as to what they are looking for in students. Lisa enjoys working with students as they explore colleges, helping them with decisions on course selection and activities to best reflect their abilities to get into the college of their choice.
Lisa earned a Bachelor of Science in Medical Technology from Auburn University and is ASCP certified. She has worked in the hospital setting and for medical laboratory companies such as Smith Klein Beacham, Consulab, and was responsible for medical laboratory training programs in Central Florida for Florida Hospital Centra Care. As a volunteer, Lisa helped establish a CLIA waived certified medical laboratory at Grace Medical Home in Orlando. She and her husband Scott have three adult children. Scott is a Senior Director at Tavistock Development Company. Lisa guided her three children through the college application process. Parker was a Merit Scholarship recipient at Auburn University graduating with a degree in Aerospace Engineering and is now an Aerospace Systems Engineer with Lockheed Martin in Orlando. Riley was also a Merit Scholarship recipient at Auburn University graduating with a Finance degree and focus on Economics from Auburn University. Riley now works in Denver, Colorado as an Investment Banking Analyst with Class VI Partners, a middle market Investment Banking firm. Ashley also received a Merit Scholarship at Auburn University and is a Junior majoring in Chemical Engineering with a focus on Biochemistry.
Lisa enjoys exercising, playing tennis, traveling, and spending time with family and friends. You can reach Lisa at The College Map by phone using 407-757-0702 or via email using [email protected].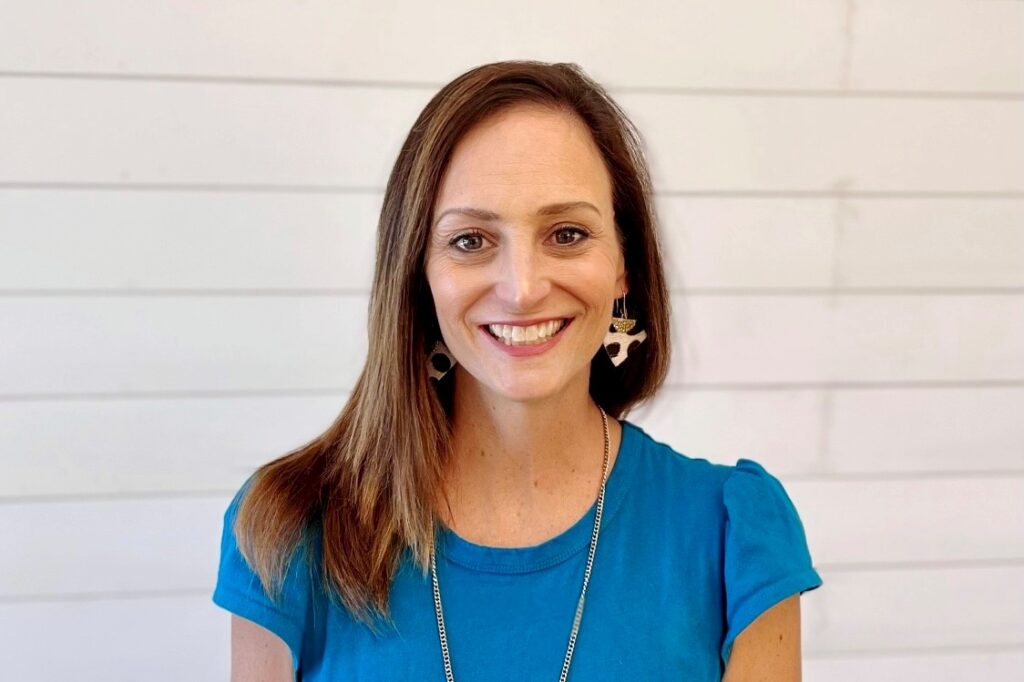 WHITNEY BONGIORNO
Whitney Bongiorno
Whitney served as an educator for over 9 years in both Alachua and Orange County Public Schools. She earned her Master of Education degree with a specialization in reading and literacy from the University of Florida in 2000 and is ESE endorsed.
Whitney has taught in both elementary and middle school settings and found joy in working with students of all ages and abilities. Building and fostering positive relationships with her students is one of her strongest assets and she attributes her classroom success over the years to these strong relationships. One particular teaching experience Whitney had leading a learning strategies class for 7th grade ESE students sparked a whole new interest. She learned that she had a passion for helping students plan their academic paths. She assisted her students in creating and organizing a plan to stay on the chosen path and provided the support, structure, and resources those students needed in order to stay organized, focused, and to ultimately meet their goals. This unexpected teaching opportunity was beyond rewarding and she is thrilled to apply her passion for guiding and counseling students to her role as college planner.
Whitney most enjoys the relational aspect of helping students plan their future. She loves building a strong, trusting, and open communication with her students so that their minds are put to ease, and they can focus on academics, sports, activities, and enjoying high school. Working with students through a tailored series of college planning topics allows Whitney to alleviate the overwhelming feelings that come along with college planning.  It is also an amazing experience to help students discover and/or develop their interests and passions and to assist them in communicating what gifts they bring to their desired college.
While Whitney was a stay-at-home mom for 12 years, she had opportunities to serve in different leadership and volunteer positions with school advisory boards, PTSO committees, First Presbyterian Church of Orlando Student Ministries, and Grace Medical Home. In addition, Whitney tutored part time both privately and with Orange County Public Schools.
Whitney has been married to Joey, her high school sweetheart from Boone High School, since 2001. Fun fact…some of their first dates included going to SAT prep courses and dinner together. Joey also graduated from the University of Florida and earned his Doctorate in Medical Dentistry. He has been practicing as a family dentist in Orlando since 2003. Joey and Whitney have two teenaged sons who both attend Edgewater High School. They, too, are embarking on The College Map (TCM) journey with their children and will be going through this exciting process that all TCM clients get to experience.
When Whitney is not working with her students and their families to develop an individualized college plan, she can be found on either the tennis courts, the lacrosse or track field cheering on her sons, or on an adventure with her dog, Autumn. She also enjoys live music, hiking and traveling with friends and family.
You can reach Whitney at The College Map by phone using 407-757-0702 or via email using [email protected].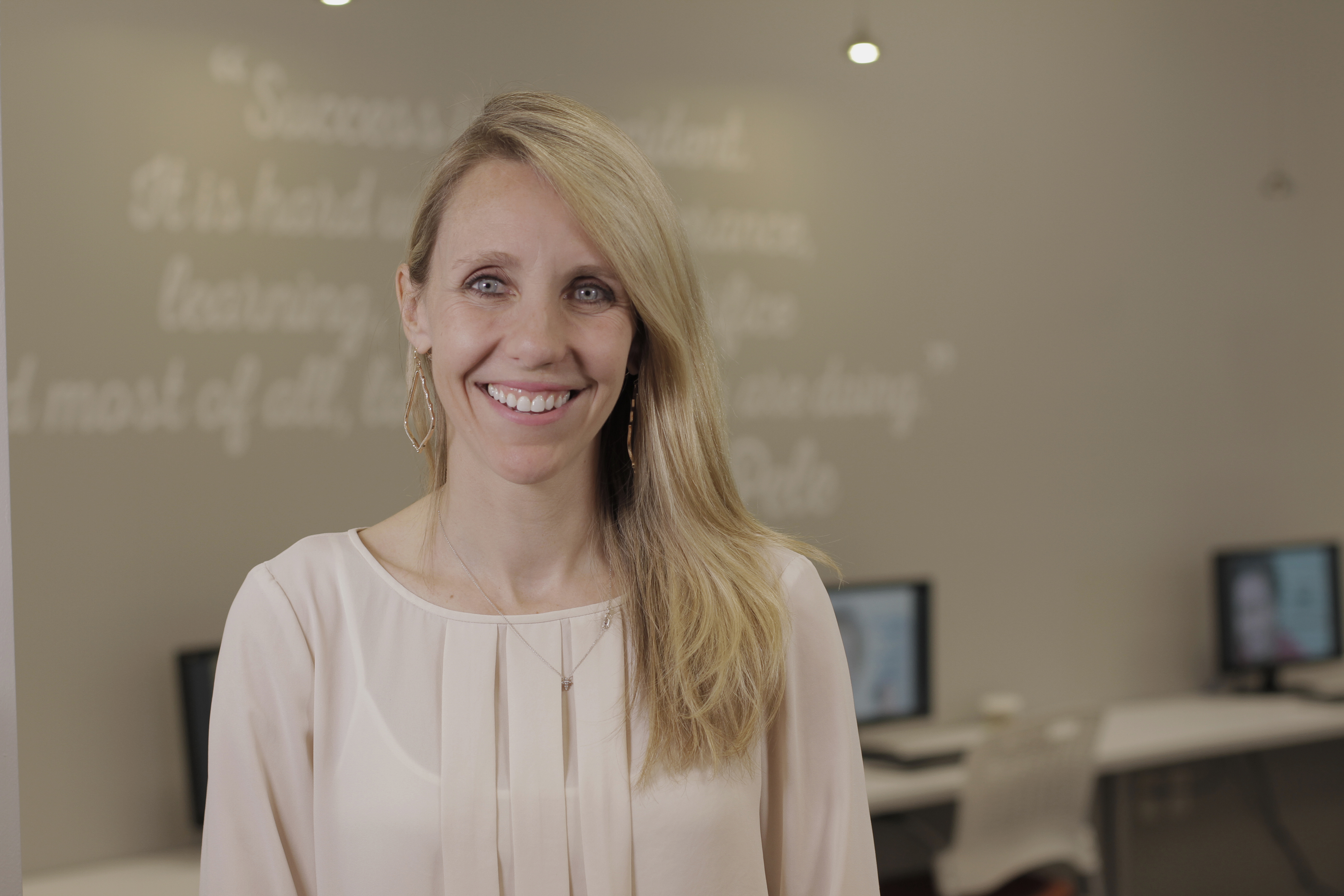 GRACE BROWN
Grace Brown
Grace is a high school English teacher from Atlanta, Georgia who moved to Orlando in June of 2015. She served as the English Department Chair at her previous school in Atlanta and was a two-time finalist for Teacher of the Year. She is certified in the Middle Years Programme, as well as Advanced Placement for Literature. She is passionate about student success in both the reading and writing processes. Grace graduated from University of Georgia and went on to pursue a Master's of Teaching at Georgia State University.
Grace has been away from the classroom since moving to Orlando in order to be at home with her two daughters, 8 and 6, and one son, 4. She started with The College Map in 2016 teaching ACT and SAT verbal test prep courses. She believes in teaching the strategies of focused-reading and grammar in order to help students learn the fundamentals of the test and reach their full potential. With her experience as an English and Language Arts teacher, she also coordinates and serves as a member of our essay team, working with students on brainstorming and editing their common app and supplemental essays. She loves the process of working with students as they communicate their strengths and stories! Recently, she joined the college counselor team, and is excited about the opportunity to work with students through the entirety of the process, as they prepare for the SAT and ACT, as well as alongside them as they navigate the high school and college journey. Grace loves this age group and is honored to be a part of this team as we watch students grow and succeed! Grace is married to Jeff, a University of Texas graduate in engineering.
You can reach Grace at The College Map by phone using 407-757-0702 or via email using [email protected].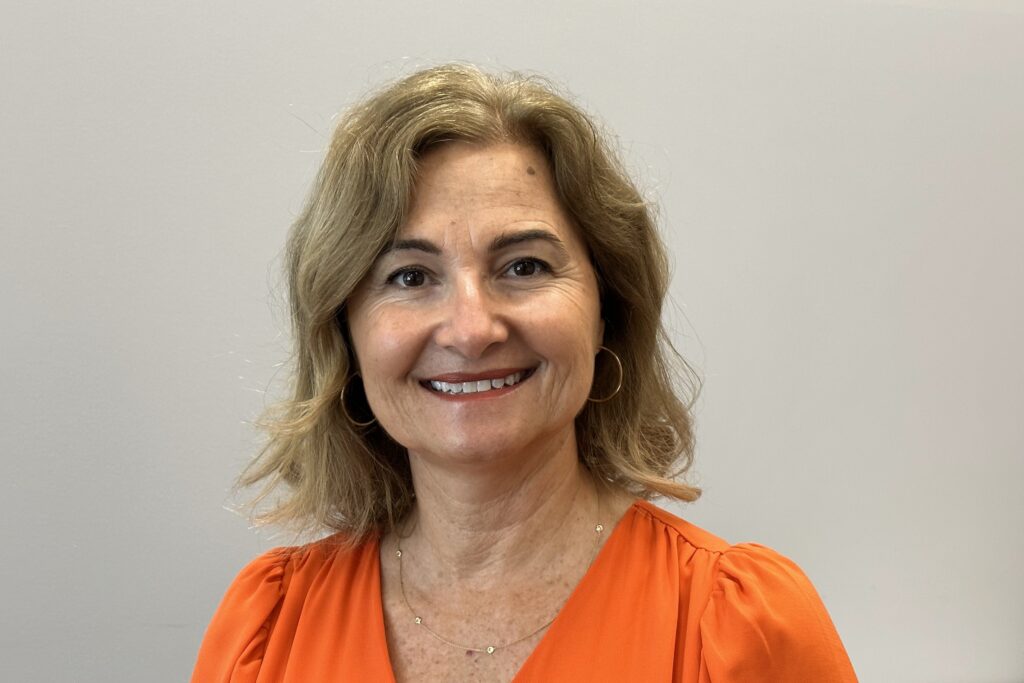 GINA DIPAOLO
Gina DiPaolo
Gina joined The College Map in March 2021 as a College Counselor and Essay team member. Gina has been volunteering in her school community for over 15 years, the last seven with the College and Career Center at Winter Park High School. Through this volunteer experience she discovered her passion for working with the college bound student.  She holds a graduate certificate in College Counseling from UCLA's Extension Program. Gina is also a member of the professional organizations SACAC and an Associate Member of IECA.
Gina assists students in all facets of the college application process. She meets each student where they are and walks beside them as they work toward their goals… building a resume, planning college visits, optimizing high school curriculum plans, fleshing out the Common Application, and exploring scholarships.  As a member of The College Map Essay team, Gina brings experience in the writing process along with her love of books and literature to assist students in finding their voice and expressing themselves (values, passions, and self-awareness) through their college essays. Essays become a humanizing aspect of the college application. With a firm belief in the power of education and that each student has a unique college fit, Gina partners with families.  She builds a strong relationship with her students wherein these students take responsibility for their future and embrace that future through the college application process.
Gina also has a Bachelor's Degree in Business Administration with a specialization in Finance from the University of Florida.  She spent 10 years working as a financial and marketing analyst in NYC, Miami, and Southern California.
You can reach Gina at The College Map by phone using 407-757-0702 or via email using [email protected].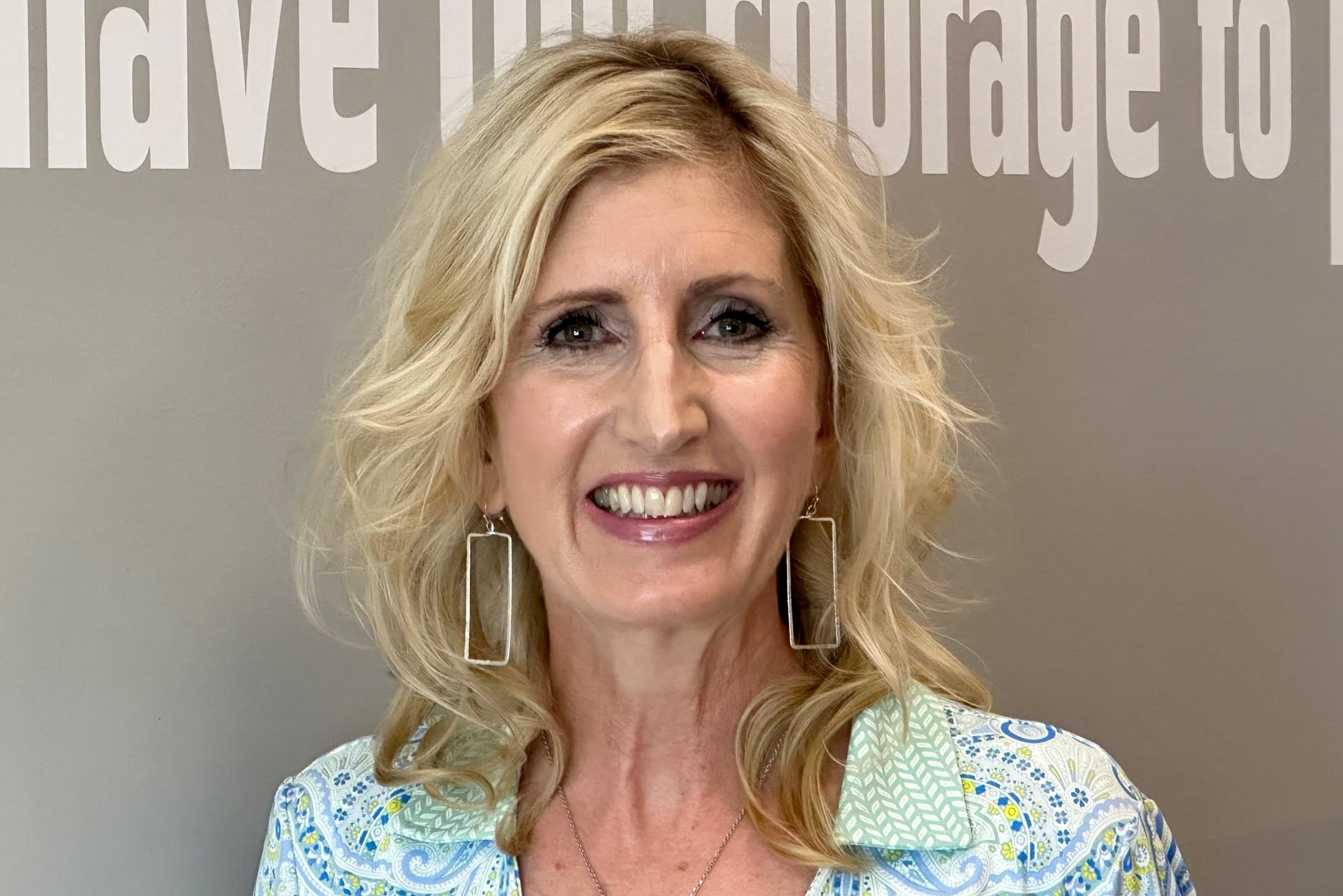 TRISHA DUNNAVAN
Trisha Dunnavan
Trisha brings passion and excitement for coaching and education to The College Map. For seven years, she has volunteered as a coach with The Jobs Partnership of Central Florida, where she coached unemployed or underemployed men and women in the process of finding meaningful employment. She worked alongside her students to build resumes, dissect interest inventory profiles, research and create lists of desired potential employers, and prepare for interviews—many of the same skills she brings to The College Map.
When Trisha's twins approached 4th grade, she developed a desire to individualize her children's education, leading to a three-year journey of homeschooling each of her three children one year at a time. A few years later, knowing each of her children desired to attend private colleges, she immersed herself in learning the college planning process and how to acquire the necessary scholarships to make college affordable. With the assistance of a College Planning Counselor, Trisha guided her twin boys through the college application process, allowing each to receive scholarships to their top-choice college – Samford University and Wheaton College (Illinois). One of her sons now works in banking and the other on Capitol Hill.
More recently, Trisha helped her daughter navigate the college application process, earning a spot in the Baylor University Business Fellows program. Her daughter is currently a sophomore and is majoring in Supply Chain Management and Management Information Systems.
In the process of aiding her children through the college application maze, Trisha discovered her passion for coaching students. For the past five years, she has shared her college admissions insight with a multitude of students while substitute teaching at The Geneva School. During downtime in classrooms, she relished the opportunity to talk with students about how to best communicate their high school story and what gifts they bring to their desired college. She especially enjoyed the puzzle of helping students figure out strategies to pay for college through such means as scholarships, honors college programs, or financial aid appeals letters. However, her favorite part of the process was working with younger high-school students to help them discern their interests and then channel those passions into meaningful activities that would, in turn, help their college profile. She is delighted to now guide students at The College Map and enjoys the comprehensive design of the Track It program to assist students in the college planning process.
Trisha received a Bachelor of Arts from Auburn University. She has been married to Roger for 29 years. He attended Washington & Lee University and Stetson University; he holds a BA in Economics and an MBA. Roger is the Executive Vice President of PowerDetails, a SaaS-based law enforcement platform. As recent empty nesters, they have rediscovered their love for the outdoors, and on most weekends can be found hiking, biking, or exploring Florida's glassy springs in their canoe. They also enjoy leading discipleship groups together, most recently at Grace Orlando Church.
You can reach Trisha at The College Map by phone using 407-757-0702 or via email using [email protected].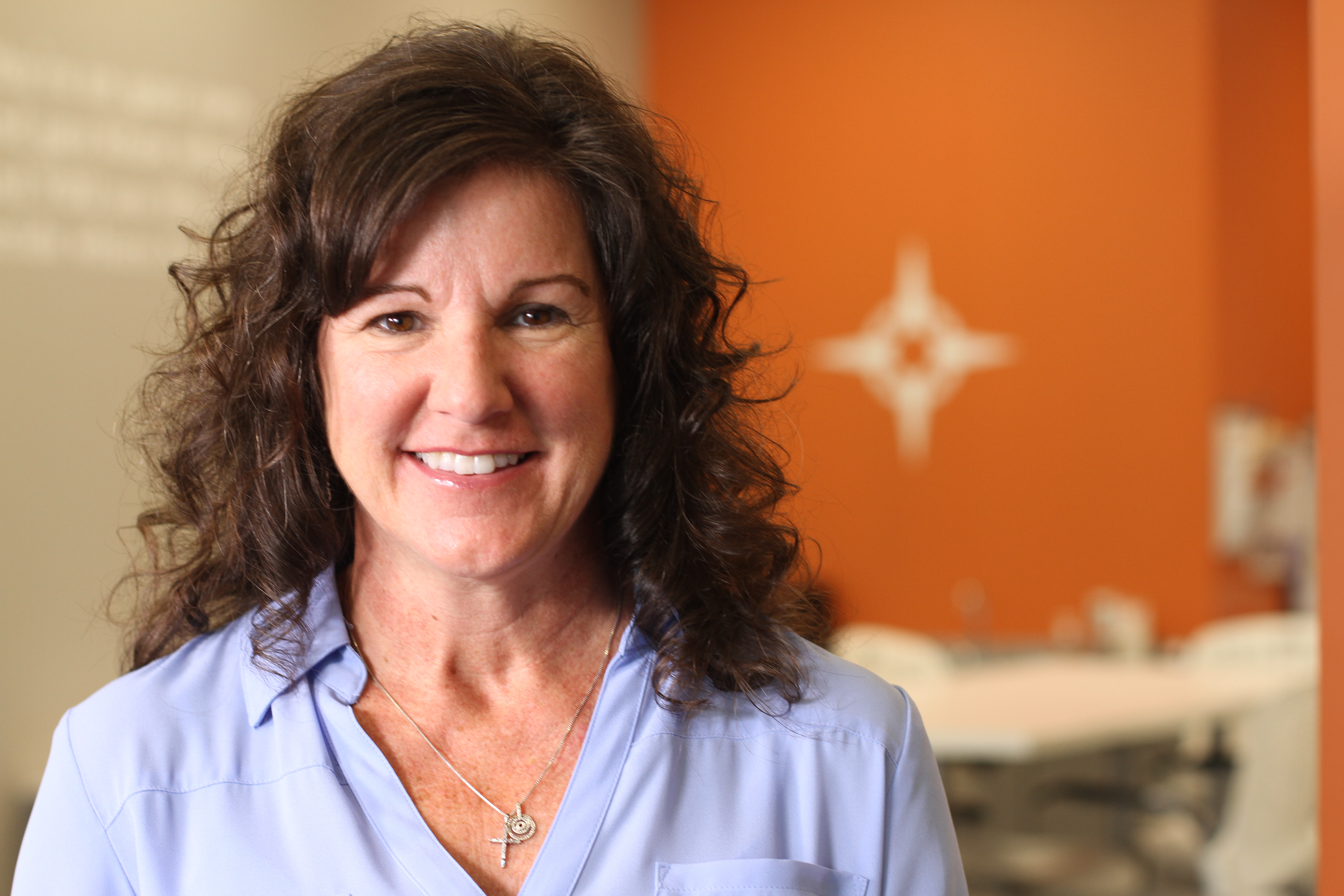 BARBARA ESPERANZA
Barbara Esperanza
Barbara joined The College Map in January 2016 as a College Planning Consultant. She earned Bachelor's degrees in both Marketing and German from Stetson University in 1991 and a Master's degree in International Business from the University of South Carolina in 1994. She worked as a market analyst and research specialist in Orlando before starting her family. After several years as a stay-at-mom, Barbara began volunteering and working in the Orange County Public Schools system. She was a regular substitute teacher at Thornebrooke Elementary from 2005 to 2015, in addition to teaching religious education classes at Holy Family Catholic Church. She also served as a school and classroom volunteer, PTA committee member, and tutor and mentor at Thornebrooke Elementary School, Gotha Middle School, and Olympia High School.
Barbara earned a specialized certification in College Counseling from the University of California, San Diego, and is also certified in the Track It! college planning curriculum.
Barbara and her husband, Caesar, have lived in Central Florida for twenty-five years. Caesar is a Senior Director of Business Analytics at Universal Studios and holds a Bachelor's degree in Industrial Engineering from the University of South Florida and a Master's degree in Management of Technology from the University of Miami. Caesar and Barbara have two children – both Florida Gators. Their son recently graduated from the University of Florida with a degree in Chemical Engineering. Their daughter is currently enrolled in UF's combined Bachelor/Doctorate program to earn her Bachelor of Science in Health Science and her Doctorate in Occupational Therapy. Barbara's first-hand experience in the college selection and application process with her own children has given her a thorough appreciation and understanding of the journey. She enjoys helping her students at The College Map plan their high school academics and activities, explore their interests and strengths, and find their unique college fit. When she is not helping her students and their families manage this often-stressful process of choosing and applying to college, she enjoys time with her family, long walks on the beach, and reading.
You can reach Barb at The College Map by phone using 407-757-0702 or via email using [email protected].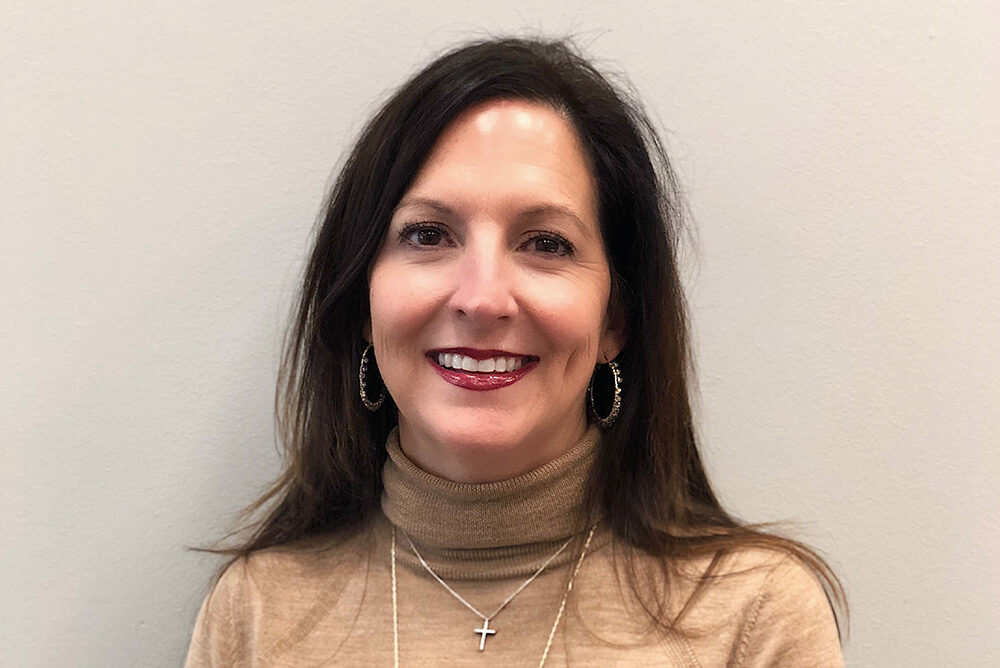 MARIA GUTHRIE
Maria Guthrie
Maria has been involved with children and education for over 25 years. She grew up in Orlando, is a graduate of Boone High School, and earned her bachelor's degree from the University of Florida in 1991. She worked for The University of Florida in Alumni Relations and for Junior Achievement of Central Florida before starting her family. While being a stay-at-home mom for 16 years, she ran parent committees and volunteered at her children's schools. For 13 years, she volunteered on many committees at Blankner School, including seven years as the volunteer ADDitions Coordinator.
In 2014, Maria went back to school and earned a specialized certificate in College Counseling from the University of California, San Diego.  Maria has been a member of HECA, Higher Education Consultants Association, since 2015.  HECA allows Maria to travel to conferences and learn from counselors across the country discussing current trends in the college application process.
Maria's unique experience in having her children in the program allows her to see the benefits of The College Map's comprehensive program as a professional and a parent. She has insight as a parent and mother that allows her to listen to her students and build a relationship with them that enables her to successfully guide her students through the college search and application processes.  Maria and Julie Mitchell formed The College Map together in 2014.  Maria continues to work in the business as a college counselor.  She transitioned out of her management responsibilities in 2022.
Maria and her husband Bill met at the University of Florida. They have been married for over thirty years and have three children. Maria's on-the-job training as a parent is where, prior to opening The College Map, she initially gained first-hand experience of the college planning process. All three of her children have benefitted from working one-on-one with a college planner.  Bill and Maria enjoy traveling, Gator football games, taking bike rides, exploring sleepy Florida towns, and spending time with family and their three grown children.
Success to Maria is helping students find their home away from home.  It is also showing them that as young adults their path is their own; it can change as they learn, grow and discover their passions and strengths while setting goals for the future.  We must remember the right fit isn't always the same for friends, siblings, or family members. This is the student's journey, and she is honored to be a part of it!
You can reach Maria at The College Map by phone using 407-757-0702 or via email using [email protected].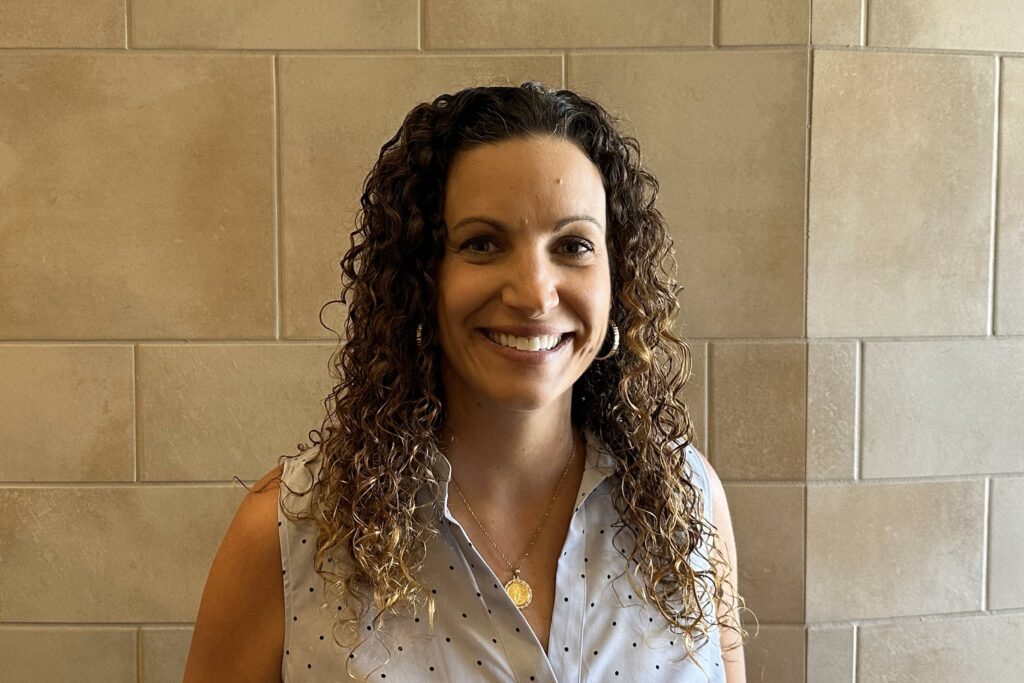 MCKENZIE KAPLAN
McKenzie Kaplan
McKenzie transitioned to the education field a few years after beginning a professional career in sales.  This was the right career change for her and she knew it.  She has spent most of her career in the public school system, in both Orange and Seminole Counties, holding positions as a high school counselor and math teacher.   McKenzie holds a Master of Science in School Counseling from Lamar University, a Master of Science in Human Resources from the University of Central Florida, and a Bachelor of Science in Accounting from the University of Central Florida.
McKenzie brings her robust energy to The College Map to help students get the most from their high school experience.  Focused on a student's future, she addresses the need for balance between academics and fun with that student.  She facilitates each student's honest self-discovery in terms of future objectives, likely fields of study, and the best institutions. "Accentuates journey while maintaining a healthy balance throughout that student's college career" is her idea of the best institution.
McKenzie has been happily married to Marc since 2004; both are native Floridians.  Marc owns Senior Helpers of Brevard County, something that is very near and dear to his heart. They have two children, Macie and Maxwell, both of whom are very active in competitive sports.  McKenzie understands the demands of a busy family and the struggle to find balance as a student athlete, with student being the focus.  In her free time, McKenzie enjoys exercising, traveling, and spending quiet time at home while holding deep conversations with her Bull Terrier and Boxer dogs.
You can reach McKenzie at The College Map by phone using 407-757-0702 or via email using [email protected].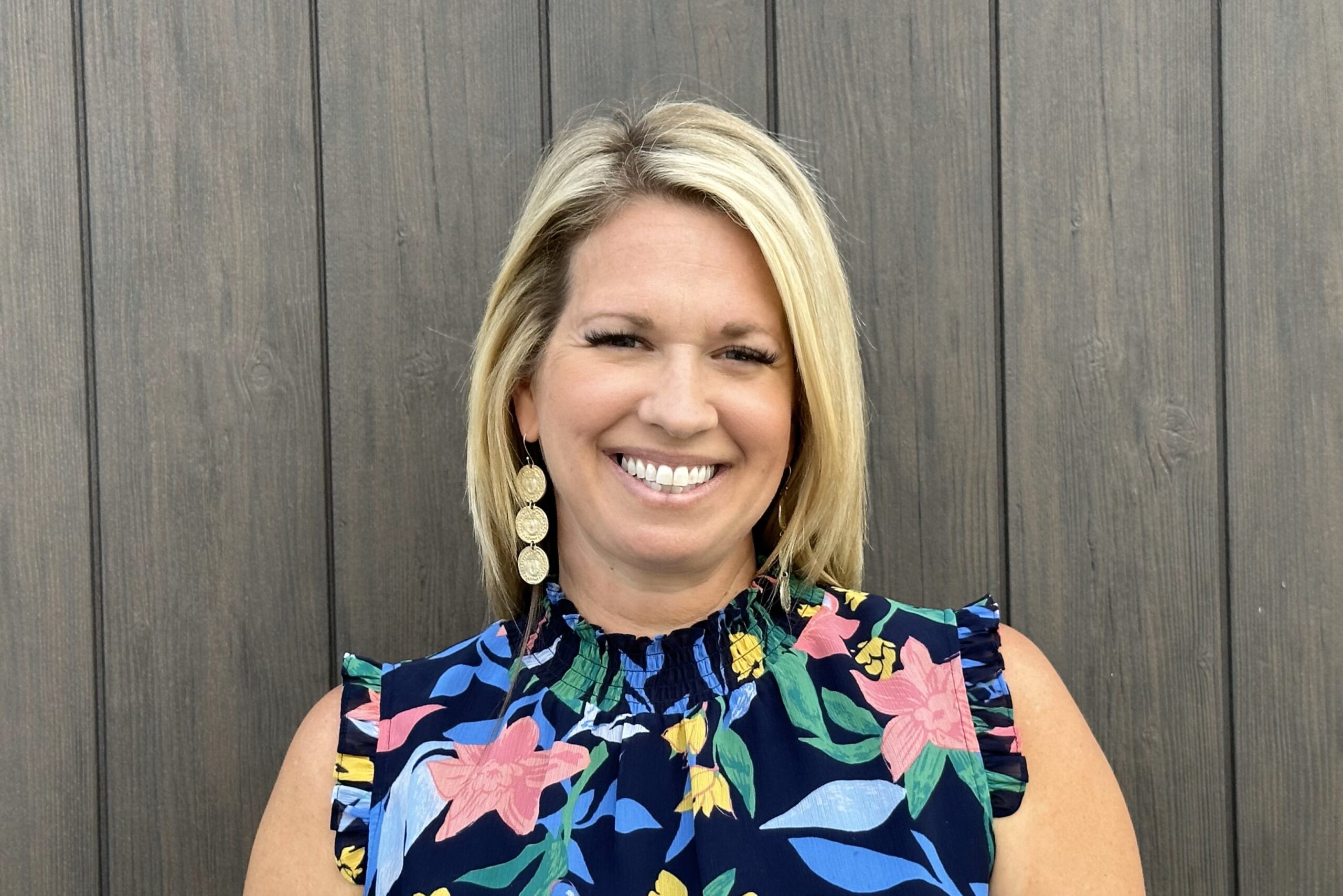 ASHLEY KNOTT
Ashley Knott
Ashley is a former English Language Arts teacher with over 20 years of classroom experience in both Orange County Public Schools and Cobb County Public Schools. She served as the Language Arts Department Chair in both school systems and was a Teacher of the Year Finalist at Blankner K-8 in Orlando. Ashley is certified in Secondary English Language Arts (6-12) and is also Gifted Endorsed (K-12). She is passionate about whole child instruction and believes that fostering relationships is a key component to student success. With her experience as an English Language Arts teacher, she serves as a member of our essay team, working through the writing process with students on their Common Application and supplemental essays. Ashley loves helping students find their voices in personal story-telling through self-exploration. One of Ashley's favorite parts of working with students is when they see, and truly believe in their, full potential.
Ashley graduated from The University of Alabama in 2000 with a degree in Secondary Education. After graduation, she moved to Atlanta, GA to teach Middle School Language Arts and Reading before moving to Orlando in 2003. Ashley and her husband, Mark, a Vice-President at Project Management Advisors, have one son, Colson, a student at Boone High School.
Ashley's weekends are spent traveling across the Southeast cheering on her son's competitive soccer team, watching Alabama football, relaxing on the beach with friends and family, and giving her rescue dog, Cooper, extra treats and snuggles.
You can reach Ashley at The College Map by phone using 407-757-0702 or via email using [email protected].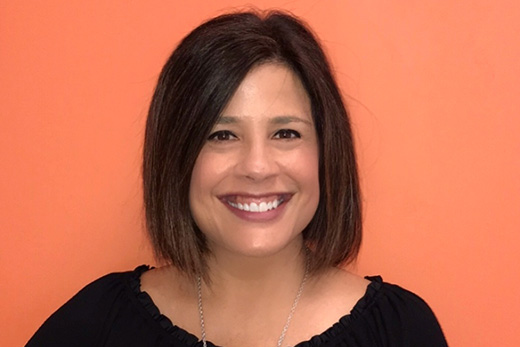 JACQUELINE MADDRON
Jacqueline Maddron
Jacqueline has been with the College Map since March 2017 as a College Planner. She served in the Orange County Public Schools for over 14 years and most recently as a College and Career Specialist at the high school level with Orange County Public Schools, where she facilitated the college transition process for upcoming juniors and graduating seniors. She knows first-hand the importance of thoughtful college planning and the difference it can make in a student's future. Her passion is working with high school students so they know the best course loads to take, the importance of test preparation and test taking, the financial aid and scholarship opportunities available to them, and the characteristics colleges and universities are looking for in student applications and interviews. Preparing to enter college is a stressful time for students – and parents! As a mother of two grown students, she understands the real day to day pressures high school students face to get accepted into their school of choice.
Her ongoing experience with public high schools brings a unique perspective to our team. Jacqueline has gone through the process at The College Map herself and combined with her intricate knowledge of how public-school systems interface with college admissions offices, she is well versed in academic planning and how The College Map compliments the public-school resources available to students. Jaqueline and Kevin have two children – Nicholas and Grace, both attended The University of Florida. She received her Bachelor of Science in Political Science from the University of Central Florida in 1993. She enjoys spending time with her family, traveling and going to the beach! Jacqueline decided to join The College Map team because she truly believes every student needs an advocate – whether it be in their academic and career goals, financial situation, or just an ear to listen.
You can reach Jacqueline at The College Map by phone using 407-757-0702 or via email using [email protected].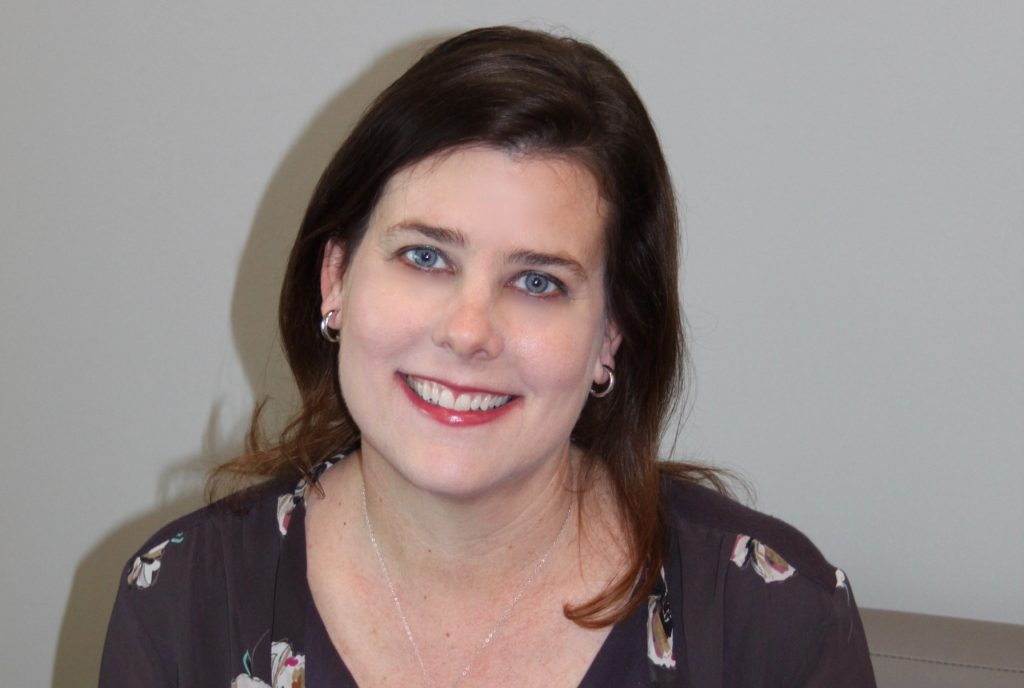 JULIE MITCHELL
Julie Mitchell
Julie is an educational consultant and a 30-year veteran school counselor, English teacher (middle and high school levels), and SAT/ACT instructor with demonstrated ability to guide her students through every facet of college planning from self-assessment to college acceptance. She holds a Bachelor of Arts in English Language and Literature and a Master's in College Student Counseling and Personnel Services from the University of Florida.  She completed post-Master's work in School Counseling and Guidance and executive leadership training (Accendo LEAD Forward Roundtables) from Rollins College. Additionally, she holds a gifted education endorsement certification from the State of Florida Department of Education.
Julie brings experience, levity, and transparency to her relationships with students and their families; she works to diffuse emotions that surround an often unfamiliar, competitive, and seemingly impersonal college admission process.  She offers her students advanced, expert college guidance within a framework of a comprehensive curriculum delivery model. She approaches the college planning process with the whole "child" in mind: an academic, social, emotional, and spiritual college fit where her students will not only succeed but thrive.
The "college search" is paramount in the process. She addresses students' "key college criteria" as she educates students on the "art of college visits" (pre, during, and post visit). She opens students' eyes to additional college choices as she works with students to create a balanced college list in terms of both admission probability and financial feasibility (i.e., the ROI).  She strives to help her students cultivate their passions for service in order to bring these passions to their college campuses and, ultimately, into the world to make a difference.
The College Map is a professional member of NACAC (the National Association of College Admission Counselors) and subscribes to the Principles of Good Practice.  Julie consults regularly with college admission counselors, attends national conferences, and visits college campuses throughout the year in order to disseminate the latest information pertinent to a current admission cycle.
Julie is married to Mark who holds a mechanical engineering degree from the University of Florida and an MBA from Rollins College. He is a business consultant who works on both the technical and functional sides of software systems implementations. They have two children: a daughter who is a graduate of Florida State University in nursing, and a son who is freshman at the University of Florida. When she is not at The College Map, she enjoys boating, ballroom dancing, traveling (college visits!), lay leadership and fellowship at First United Methodist Church Orlando, and snow skiing.
You can reach Julie at The College Map by phone using 407-757-0702 or via email using [email protected].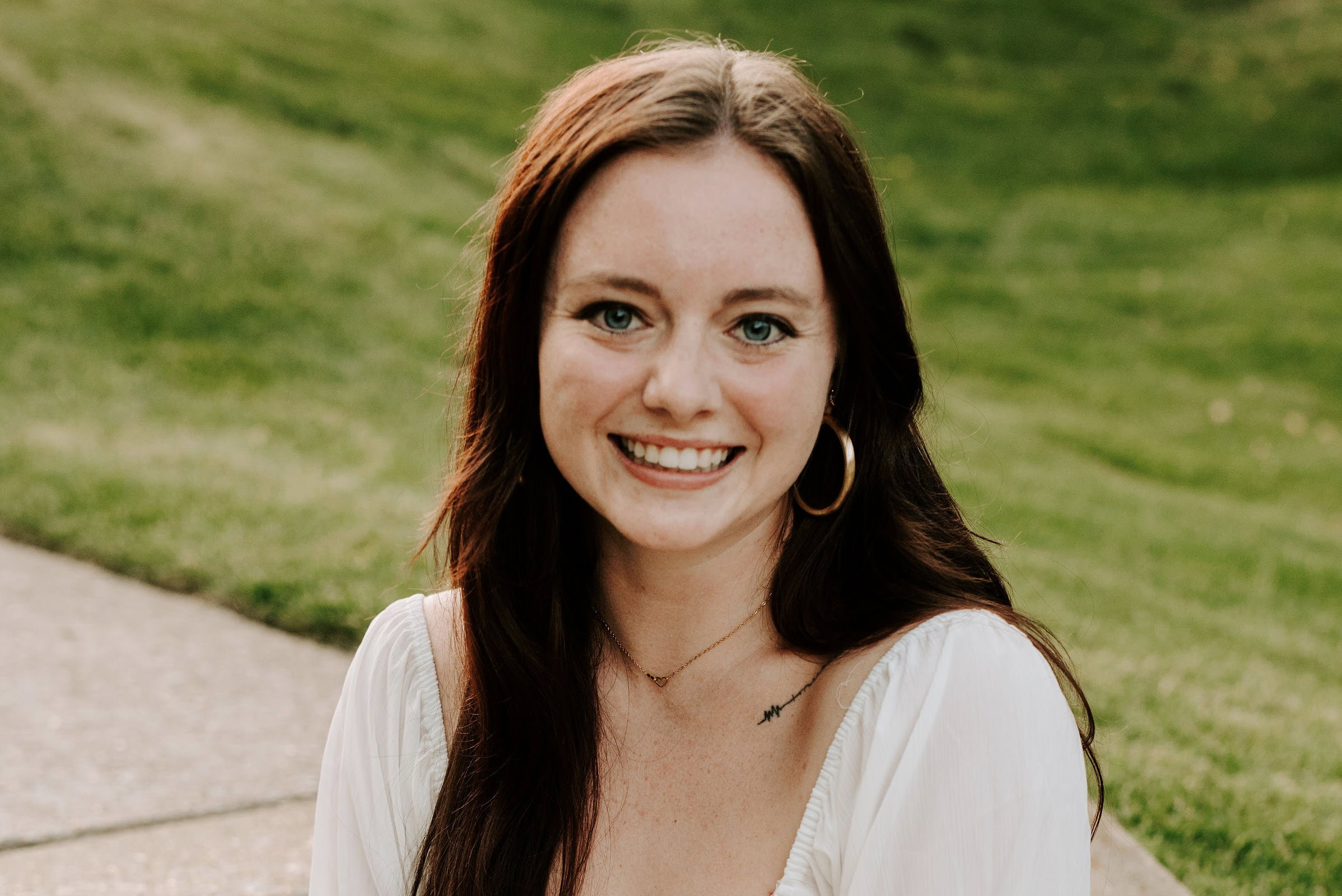 ASHLEE PRIEST
Ashlee Priest
Ashlee Priest currently serves as a high school English and Communications teacher at The Master's Academy. She previously taught fourth and fifth grade English Language Arts at Holy Cross Lutheran Academy. Her passion lies in empowering students to feel capable and confident in their ability to critically process information/texts, form educated opinions, and present their ideas with clarity using their own unique, polished voice.
She graduated from the University Fellows Program–a prestigious great books honors college–at Samford University and successfully completed a research project on the desegregation of Samford. Of all her writing projects, her favorite was her senior thesis written about an ancient poet named Lucretius, specifically analyzing the historical and poetic elements used in his only known work entitled De Rerum Natura. In this thesis, she argued that the piece should also be studied as a literary masterpiece rather than solely as a historical document. Along with majoring in English, she picked up a second major in Spanish during her time at university. She spent a month living with a host family in Granada, Spain, enhancing her language skills and immersing herself in a new culture.
Outside of her interest in the literary world, she enjoys traveling with friends and family, hiking, and serving on her church's worship team. She is currently working on her ACSI certification and plans to pursue a graduate degree within the next couple years.
You can reach Ashlee at The College Map by phone using 407-757-0702 or via email using [email protected].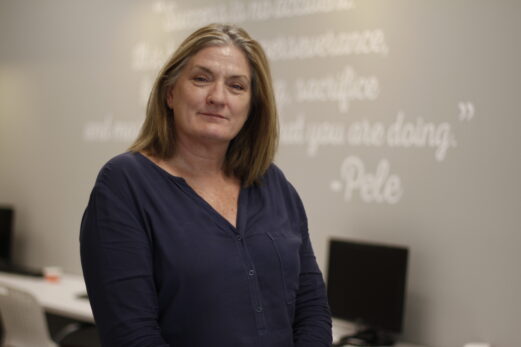 LIZ RIMMER
Liz Rimmer
Liz is returning to The College Map as a College Planner after a brief relocation to California. She worked as a School Counselor in Florida from 1992-2019 working locally at Blankner School for 16 years and at Boone High School. She is currently the College and Career Specialist at Edgewater High School, working closely with students in the college planning and application process. While in California, Liz worked at Glendale Community College in a Student Services Support position where she helped student-athletes in college-success strategies and the onboarding, financial aid, and registration processes. Liz enjoys working alongside students in the college exploration process as they utilize strategic decisions regarding course selection, test preparation and extracurricular activities, and as they refine their career goals and college options, and deftly execute their application process. Liz enjoys working as part of The College Map's team to learn and expand students' college options, and help keep the college planning process as fun and stress-free as possible.
Liz earned a Bachelor of Arts degree in Communications from The University of Florida and a Masters in Counselor Education from the University of South Florida. Liz and her husband, Todd, have three young adult children. Todd has worked with Walt Disney Imagineering for 15 years in various capacities. Schuyler attended Stanford University and graduated from the University of Florida with a degree in political science after participating in both the Gator Men's Basketball program and Stanford Men's Basketball program. He is currently working as an assistant coach in the NBA. Camille graduated from UF's Building Construction Management program and is living and working in New York City. Kerry is currently attending Chapman University and is pursuing a double major in political science and a BFA in Dance.
Liz enjoys traveling, walking, spending time with friends and family, and doting on her dog, Cookie. You can reach Liz at The College Map by phone using 407-757-0702 or via email using [email protected].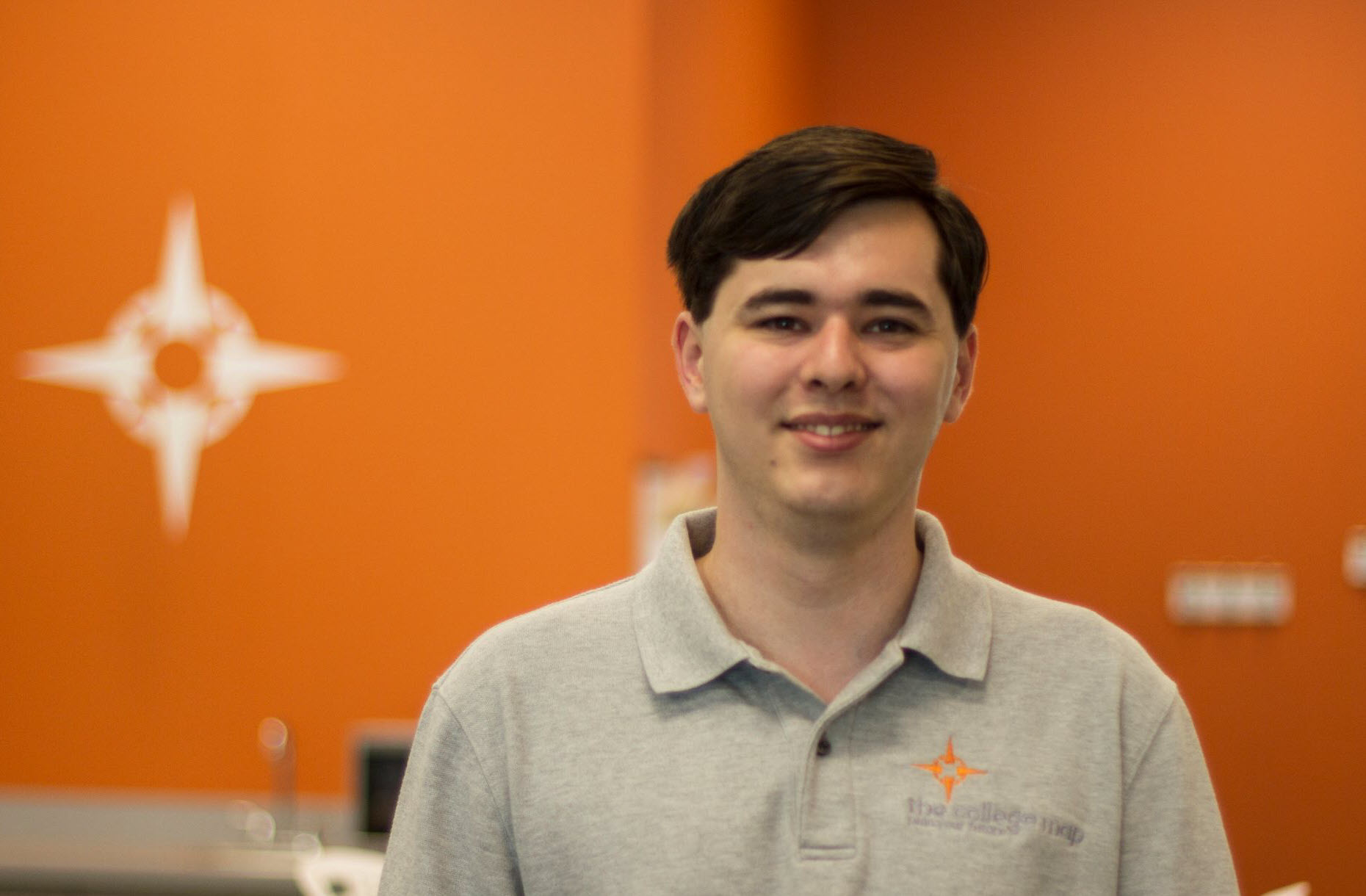 KAI SUGANUMA
Kai Suganuma
Kai has been gaining experience as a math tutor and instructor ever since he began volunteering at Boone High School's Math Center about a decade ago. Since then, he has also completed numerous tutoring assignments in widely-ranging topics including everything from US History and Biology, to Chemistry and Pre-Calculus.
In addition, he has worked as a substitute teacher for the past three years earning special recognition from Kelly Services as an excellent sub. Moreover, it is from this background that he gained a very favorable reputation in the Boone community as the "go-to" sub that can fill in for the teachers and successfully teach the material. When a teacher is out for an extended period of time, Kai is the guest instructor you are most likely to find regardless of the subject matter, and he is regularly seen on the Boone Campus being greeted by numerous students he has taught in the past. It is estimated that he has tutored or taught close to 1000 students.
Kai is a proud graduate of Boone High School and the University of Florida where he received a degree in Anthropology. Kai excelled in school earning multiple Student of the Year awards, honor societies memberships, and valedictorian status. He has also completed the requisites for becoming a Certified 6-12 Mathematics Teacher in Florida. In conjunction with tutoring advanced math courses up to calculus, he has also helped elementary students learn the very fundamentals of mathematics. With this wide range of perspectives, he strives to provide a novel, holistic, and straightforward approach to arithmetic that will help your student succeed.
You can reach Kai at The College Map by phone using 407-757-0702 or via email using [email protected].
The Higher Education Consultants Association is the premiere professional organization for consultants who focus exclusively on helping high school students realize their full potential.  We adhere to the highest professional ethical standards of conduct and promoting equity and access to higher education for all students.
Certified in the Track It! College Planning Curriculum Delivery Model
The Track It! curriculum is designed to take a student from the very beginning of the college planning process, all the way through applications.  The process includes timelines, a glossary of key terms, and an online reference workbook.
The National Association for College Admission Counseling is dedicated to serving students as they make choices about pursuing postsecondary education.  As a professional NACAC member, The College Map adheres to the NACAC Statement of Principles and Good Practice.
LET'S PLAN YOUR FUTURE TOGETHER
Fill in the information below to get started.